​https://www.dcf.state.fl.us/admin/publications/fsp/chapter39.pdf

and if you have read the internet to see what this state is declaring for residents, families and our children, it's the belief that someone else can determine that using mental health discrimination and revocation of children is what is needed in this state (or any of the 50 US States) ; this is a war in America which has reduced families to have to rely on a justice system without God. Rights are not even being given and oaths to speak the truth, the whole truth and nothing but the truth, has been eliminated. There is political corruption and sex and human trafficking. It must stop. The very foundation of what made America great is the foundation on God.

If we are one nation under God than why am I crying out from my soul for America's children? It's because the usage of documents like this from Florida government perpetuate a cycle of human and sex trafficking, ID fraud, personal and computer invasion. ( this is a 2016 version, not 2013 when my son was taken).

What has taken place in Florida is a business of removing children and disallowing Civil rights for women and children. There are children who do not even know who their biological parents are because the state lied about them in document after document until one day, they just said you will never have your own children. The very foundation of the dependency system is fraud and identity theft and discrimination. It is domestic terrorism. (State Farm, 2016)

This is what has become of this nation. I cry for the children daily. Because everyone is on board with this plan, the sheriff, the police, the school system and even the after care. The very love and joy that my son and me have for one another is to spend as much time together. Now the state of Florida pays for my son to be in aftercare and I did not ever ask them to do so. I am his after school program.

How would you like it if you were specifically offered a position to coach children in the school system so that you could experience an "Atman Center for Transformation" meaning Satan will take away everything. Your child, your health care, your business, your car, your career, your positions and your belongings because according to these documents, what is said does not have to be verified. It doesn't have to be valid. It doesn't have to be investigated because the police stations are paying real estate and homes for men to take your child, or adult child into their home to work for a very small salary if they have sex with them. The YMCA of the Suncoast and Juvenile Welfare Board must be held accountable. These programs do not hesitate to admit that they lead people into hopelessness. One contracted children's class that took place from June - July 2013 lead to five years of Florida terrorism, student deaths, night club shootings and school shootings. This war could have been prevented. So many times God will tug at people's hearts to say, this is where you are to make a difference. If you know this is NOT acceptable, than God is speaking to you to stop the abuse of children and to stop targeting children as victims. Our innocent children are Shaken when they are taken by the abuser and exploiting women, children (and men) with sex trafficking intentionally is what the Y of the Suncoast is doing. This is horrifying to me to believe, but hopeful to know that God is using me to impact change.

I cannot digest what has taken place in Clearwater and in Florida, as a mom. That an organization can hypnotize leaders and teachers can remove their children and that this identity fraud and theft can continue for five years. This story of isolation and poverty is just one. Behind every single foster care, adoption case, there are more stories of trafficking. They may not be isolated to the removal of your child, on a protective order, but my son was removed because we requested protection from the Sixth Circuit Courthouse because we are survivors of sex and human trafficking, computer and personal invasion, identity fraud and theft and business identity theft.

I believe that because I lived through the war, that the war is over. Now you have my son, but what you don't have is the God I serve. He's got me. I pray strong. I pray strong Florida.
Powered by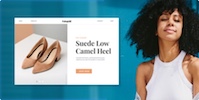 Create your own unique website with customizable templates.