In Florida, we have the most beautiful piece of geography. We have beaches, white sandy beaches. Beautiful blue skies with white fluffy clouds and unlimited potential. We have students, researchers, and teachers all prepared to jump right in to help our youth. We also have terrorism. What then? How do we retell our story when Florida's children's system allows children to be taken based upon a false petition.

These children have so much love and so much enthusiasm to hear about Jesus. To be treated at a hospital at and to be prayed for.

Today, is just eight days from the five year anniversary my son was taken without justification. Human trafficking is using a fraudulent petition to remove children and sex trafficking is what happens to the parent who has their child taken.

This election I hope you consider what can be done in the United States and in Florida to stop the exploitation of children. For me, my coaching work with children was limited to one five week session two times weekly.
I pray for God to intervene in the lives of Florida's children.

Powered by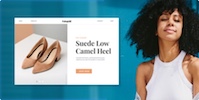 Create your own unique website with customizable templates.