and I would personally like to thank you for creating a Global Leadership conference in St. Petersburg. In a way, it seems like it was just yesterday, when I created a Facebook page for my coaching practice that included global coaching via www.liveperson.com a program I learned about through OPRAH even before I was pregnant. By 2013, I was prepared and ready to move forward to on-line chatting services and phone coaching.

I sure prepared in advance for that day. The day I became a stay a home business owner and mom. I studied for my Masters degree in adult education, human resources training and development. I obtained certifications in National Academy of Personal Training and in Circle of Life Health Coaching. I became trained in low glycemic nutrition and supplementation and yoga and with all of this education and hands on training, built upon a foundation of psychology of children, and adult and safety studies, I created inspire well-being coaching and consulting. My prayer was the serenity prayer. God grant me the serenity to accept the things that I cannot change, the courage to change the things that I can, and the wisdom to know the difference.

With passion, I moved forward to bring my education and coaching to women and children via BayCare and
YMCA of the Suncoast and Largo Middle School and PSCU Financial Services, Richard's Food Emporium, Nature's Food Patch and more... This passionate work that God gave me to do allowed the voice of the Holy Spirit to speak through me. God gave me a platform where I could coach live globally on the internet instead of using a local office space where I briefly leased space from called The Atman Center for Transformation.

God has shown me through business identity theft and fraud, that their are demons fighting for your soul. These demons will take your children and take your money and take your business but God can keep your soul. During the tumultuous past 5 years since DCF entered our lives, (July 2013) my son and me have been praying for God to help us. God to save our souls. Identity theft, whether business, or personal includes fraud, includes defamation of character, includes political corruption in Florida's courtrooms and elections. Today, I celebrate that all of the times that Simon Sinek moved me forward, just as Hay House Publishing Leaders like Louise Hay, Dr. Wayne Dyer, and Doreen Virtue... these prayers are heard.

In Florida, when someone completes a false petition and uses this to take your child from you, the volume of identity theft and fraud includes human and sex trafficking. I used to speak out publicly about living an inspired life, now I speak out publicly asking for help to see my son whom I haven't been able to get to in years, despite being less than 60 minutes apart. See, I was hypnotized to not speak. As a paid public speaker, writer and New Hire Orientation facilitator, at Bay Care's Health System, I was hypnotized to do much more than that. With that said, God has saved my soul more than one time. Even though the identity thieves viciously and actively stole my baby and wiped out my internet business, they did not succeed at taking my soul. These thieves have used the justice system to create a criminal history which is fraud. Florida County is in need of global leadership. Truly in need of identifying our why? Why are children being put into foster care or removed from a parent because of a ruptured appendix? Why are Florida's children being targeted, profiled and set up for terrorist crimes using hypnosis? https://youtu.be/nRM4oHH4xAA
I am eternally grateful for my childhood skills in leadership. There is a very large human, sex, trafficking ring in Florida that is being led by identity thieves who are hypnotizing woman and taking their children. I ask that as we pray for these global leaders that Florida's are set free from the demons that have taken children into poverty and into sex and human trafficking. The identity theft may appear real, but the Holy Spirit is more present in my life than ever before. Mental health services are no substitute for a true relationship with God, a gym membership and friendship.

Today, I continue to pray for Florida's state of health. I pray for ISIS to be out of the school system and for our children to have gymnasiums and parents in the school not removed by false petitions, identity theft and fraud. God grant me the serenity to accept the things I cannot change, the courage to change the things I can and the wisdom to know the difference. Thank you global leaders for making a difference!
Powered by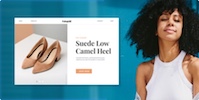 Create your own unique website with customizable templates.