My son, age ten, almost eleven years of age, is the same age as Celine's oldest son is who is shown here. It's hard to imagine that the last 3-4 nights together, we spent on Clearwater and Belleair Beach. We spent two nights at the Sand Pearl Resort but we just weren't ready to head back to St. Petersburg, so we stayed an extra night on Belleair Beach.

My five year old, and me did what many kids do, stay up as late as we want, order room service and thank God for each minute that he is alive. See by day three, it was time to prep for his All Children's Hospital medical appointment, scheduled for 9:00 AM. He drank fluids and we timed everything according to the hospital's instructions. Staying on the beach for us, was home. Being so relaxed and at ease, leaving my computer worries behind, if just for a night.

Bright and early on October 17, 2013 however, as we headed towards the city of St. Petersburg, I was advised by a state Department of Children and Families worker, that my five year old and me were unable to go to All Children's Hospital, but it was mandated that we go instead to the Clearwater criminal courthouse on 49th Street. This requirement was from the state because I had requested an order of protection for both of us. See we were already covered with protection since October 15, 2013; for two days. And the family law judge ordered it so. Computer stalking and physical stalking is most likely the reason why my little one became so afraid that his appendix burst in the first place. He was interrogated by a police officer who sat on his toddler bed and he was not able to walk afterwards, not for the remainder of the weekend. Fortunately, the hospital advised us to come in and they discovered his appendix had burst.

One month of being treated with antibiotics, he was needed at 9:00 at All Children's Hospital.

Would you know that the state of Florida threatened me that we MUST be in court (not the hospital) and despite having an order of protection that we (my five year old and me) must sit on the opposite side of the courtroom from the person whom the order was written. This conversation with DCF addressed a very urgent matter, which led to my son and me staying under an alias on the beach for several days in advance of his hospital visit. Most of the time, when an appendix is removed, there is no need for treatment of antibiotics for thirty days; however in this case, the risk was too great, so the appendix could not be removed right away. The treatment of antibiotics was important and so his attendance at school was prescribed as recovery time at home.

If ever, I can recall being a mom with no voice, it was the day I stood in the Clearwater courthouse with my son and an order of protection, dressed for All Children's Hospital, I was instead in the Clearwater courthouse, when a gunned officer, and several DCF employees and a Judge removed my son from my care. That was October 15, 2013. This year, marks a five year anniversary of our separation. For five years, I have been treated as though I did something wrong to my son, I have been threatened, incarcerated, and hypnotized to abide by everything the Atman Center tells me to do. Even President Trump states, "Does the Atman Center get what they want?" As this Halloween fast approaches, I am reminded of his kindergarten Halloween when he was prepared to be Jake from Jake and the Neverland Pirates, and me Izzy. His costume hung on his bedroom door and just four months later, our entire home was put in storage and had remained there for five years. As it turns out, my son is not the only child who has been injured during these years. My business partner's baby girl was born with a hole in her heart. Babies hearts are impacted by hate crimes, especially those that include hypnosis and harassment. The death toll in this state from this particular case is quite high, because of eight denied requests for protection. Crimes from the police station happen and threats from police also happen, but computer invasion and stalking and stealing, meaning identity fraud and theft takes place daily in the Criminal court house. The defamation of character that I received in a false petition included being accused of not taking my son to All Children's hospital soon enough, of course because the state ordered me to the courthouse. I prayed everyday, that my son was first taken that this crime would not be repeated to other children. I held these children in my heart for so long that I could not even carry my heart. I missed all my days as a children's coach in the middle schools, I missed my son's field trips, events, his friends, and my job of being a mentor in his classroom. The kindergarten class room reached picked me, but even on the first day, something came to me. It was a little voice that spoke, "I pledge allegiance to ISIS."

I am certain that this God nudge was the same reason the my little son didn't just ask, or plead with me, he begged me to find him a new school. That was five years ago. Before I was hypnotized to not speak up for my son and me.

As I see this lifestyle that Celine has, it's a true testimony of how her husband dedicated his whole career to protecting her and helping America to stay inspired. My business, created with my son, inspire well-being! was also inspiring to everyone. The computer invasion which happened to me and my son removed our source of income. Never can I get back kindergarten, first, second, third, fourth or fifth grade. See we didn't need an order of protection, we needed a lifestyle that matched our level of inspiration. God will provide for my son and me a reunion which is blessed with his richness and all glory will go to him. I thank you Celine for your amazing inspiring video collection. I love you and your voice and your family. I know this is true for me because it's time to have my second baby.

In God we trust.

Powered by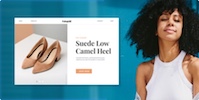 Create your own unique website with customizable templates.