and I am recalling my employment at Mellow Mushroom. There was one restaurant in the Marietta, Ga area where a large painting of Lady Diana hung. It was a smaller Mellow than the one where I worked as a server. I applied there and I thought, I will see this painting of Lady Diana, and I will remember her special relationship with her sons. As mothers, we are souls who bring in other souls from the spiritual world into a physical existence. But we are so much more than just a soul. We are here to be available for the soul who chose us. If only we could be valued by others as much as the child(ren) whom we give birth to.

​The value of a child is priceless, but the true I AM presence of a child, the God presence can best be expressed as the truth of the mother/child relationship is told. Our children are a reflection of our relationship with God.

​October 17, 2013 until when?

​My son is a gift from heaven. I thank God daily for him and he needs me. The human and sex trafficking must end. Jesus is the answer.

New International Version John 14:6

Jesus answered, "I am the way and the truth and the life. No one comes to the Father except through me.
Powered by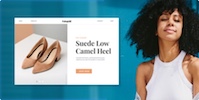 Create your own unique website with customizable templates.